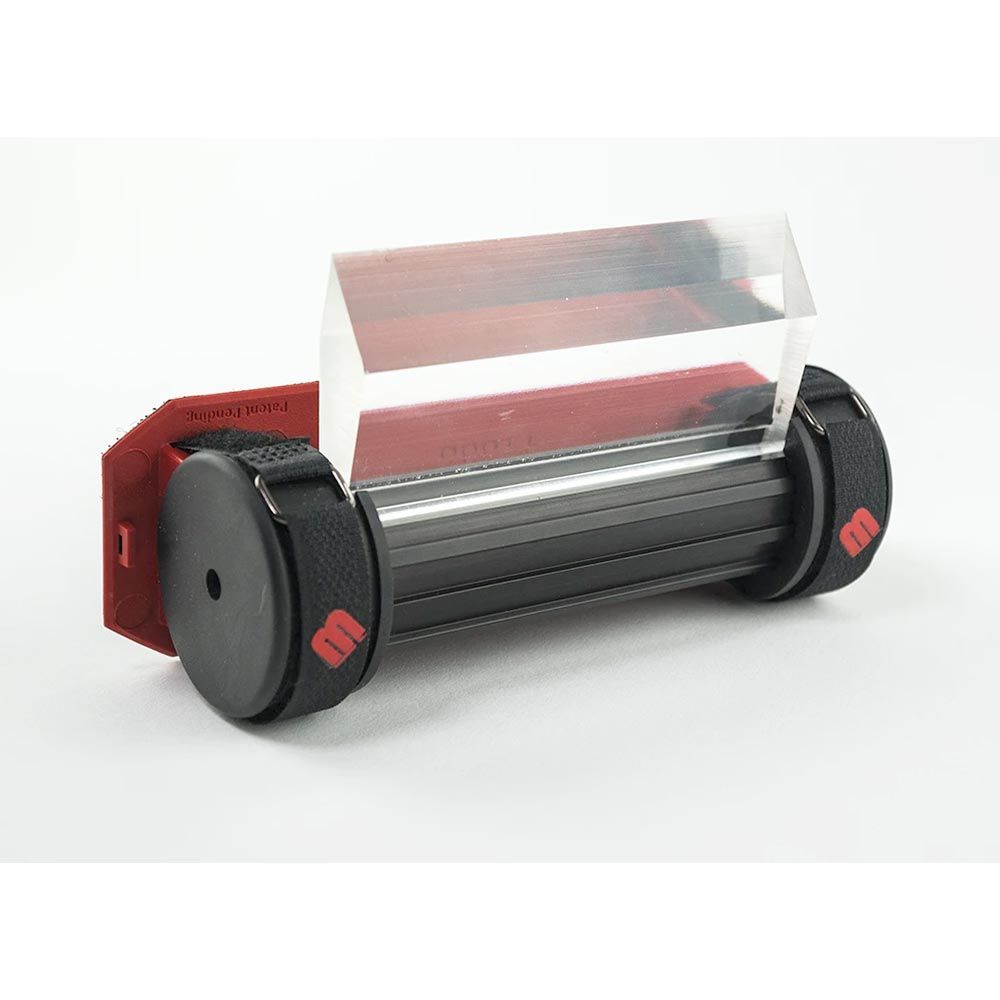 Magnetospeed T1000 Gen 2 Target Hit Indicator
Acoustic Sensor Microphone for Kongsberg Electronic Targets
3M Polyurethane Adhesive for Ballistic Rubber Panels
$25.00
-
3M 550 Polyurethane Adhesive for mounting the 24×38 replacement ballistic rubber panel in our pistol-rated bullet trap.
Price is for one (1) 600ML/20.2 OZ sausage pack.
Details from 3M:
Fast set and cure time for fast-paced processes and productivity
Elastic formula creates high-strength bonds
Multi substrate bonder works on a wide variety of similar and dissimilar substrates
One component adhesive for easy application with no mixing or guesswork
Paintable after curing for professional results
3M™ Polyurethane Adhesive Sealant 550 Fast Cure is 3M's low viscosity adhesive that has a fast set time and creates a permanently elastic bond. It is ideal for bonding a variety of similar and dissimilar materials. This one-component polyurethane adhesive provides fast cure time. The low viscosity formula is ideal for creating very thin bond lines.
Works on a Wide Variety of Similar and Dissimilar Substrates
3M™ Polyurethane Adhesive Sealant 550 Fast Cure is part of 3M's 500 Series one-component, moisture-curing, urethane adhesives. These adhesives create a permanently elastic bond and bond strongly a variety of substrates such as wood, fiber reinforced plastic (FRP) and many other plastics to themselves, to metal and to glass. 3M's moisture-curing formula cures by reacting with moisture in the air or the substrate. In addition to spraying, they can also be extruded from hand held or bench mounted applicators and are primarily dispensed with bulk application equipment. 3M's one-part polyurethane adhesives work well for bonding a wide variety of plastics including polystyrene and polyacrylic. They are also effective on a wide variety of other substrates – from aluminum and glass to plastic and wood.
Recommended Applications
Marine deck to hull bonding
Vertical and horizontal expansion joint applications
Concrete and masonry control joints
Aluminum curtain wall and storefronts
Door and window frame perimeters
| | |
| --- | --- |
| Weight | 1.25 lbs |
| Dimensions | 13 × 4 × 4 in |
You may also like…
The MR TARGET Indoor Shoot House Trap uses a combination of high quality, ultra dense ballistic rubber blocks and AR500 steel to defeat and safely capture pistol rounds at point-blank range while creating virtually no lead dust or fragmentation.

Perfect for weapons testing and close quarters battle training, our technology reduces impact noise while greatly increasing safety.

Whether you are test-firing your next rifle build, upgrading your indoor range, or running a commercial-grade Military/LE training program – the Mr Target Indoor Bullet Trap is the highest quality bullet trap on the market – period.

**PLEASE SEE SHIPPING INFORMATION BELOW**

Available in two tasty options:

Standard – Portable Indoor Shoot House Trap with Ballistic Rubber and AR500 Steel ready-to-rock!

Deluxe – Upgrade your shoot house trap with a Mr Target Rubber Dummy complete with mounting hardware and get down-and-dirty with your close quarters rifle training!

IMPORTANT: Not for use with Tracer or Incendiary ammunition.

$2,400.00 – $2,630.00

Our Replacement Ballistic Rubber Panel for the Mr Target Bullet Trap (24×38) is made of superb quality high-density ballistic rubber and is designed to trap lead dust and defeat ricochets.

$160.00