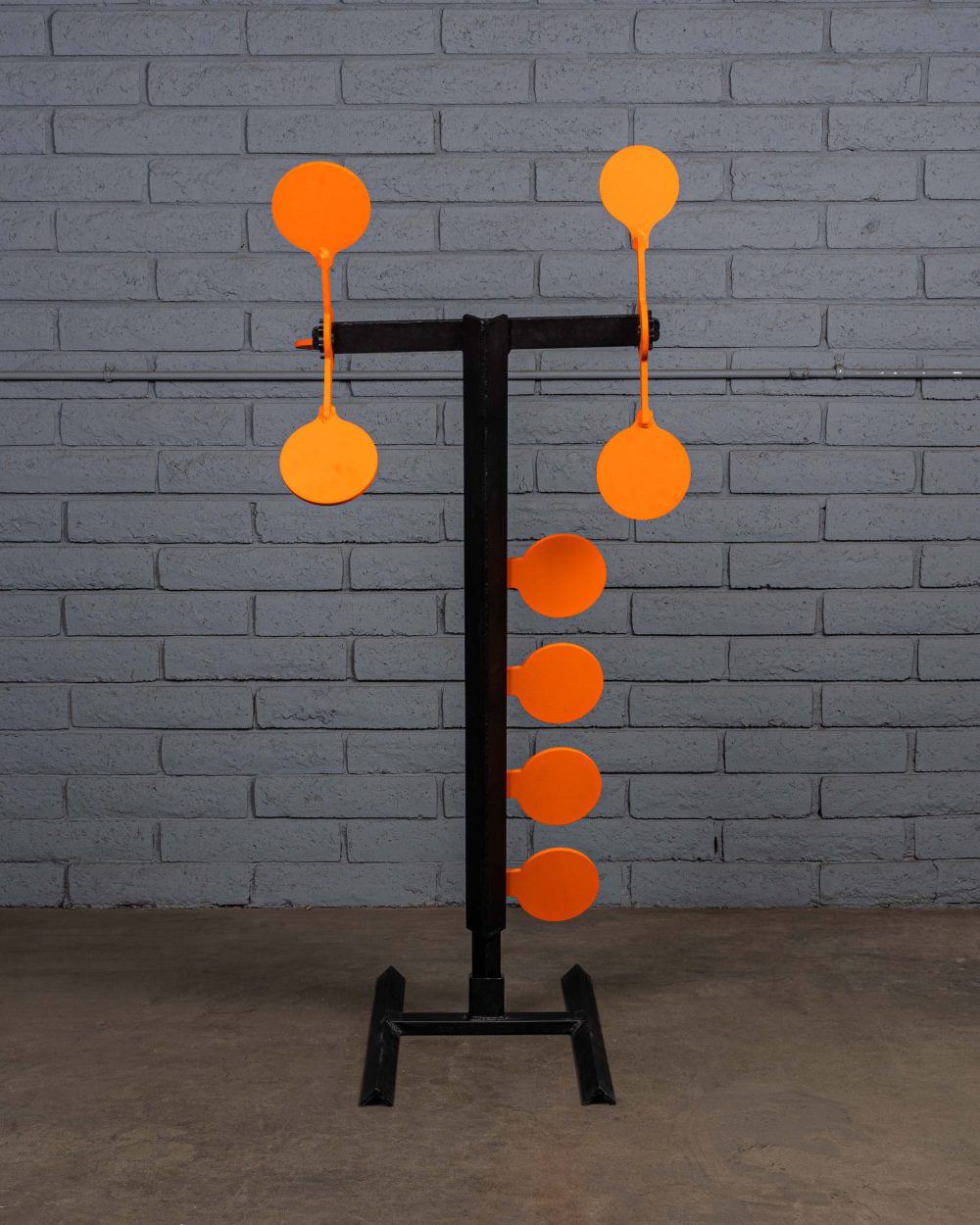 The King Spinner Dueling Tree
5 Star Texas Mini – Armored Steel Reactive Shooting Target
JEEP TJ/LJ bumper conversion brackets
$40.00 – $60.00
-
Jeep TJ/LJ Conversion Brackets 
We designed these brackets for adding new modern factory JEEP bumpers to your TJ or LJ.
The pictures show a hemi 392 steel Mopar bumper mounted to a 2005 LJ but will work for any factory MOPAR bumper.
        Your winch WILL NOT work without additional cutting and fabrication. 
We currently have the WELD-ON brackets available.  The BOLT-ON options will be available soon.  You can pre-order and they will ship as soon as they are complete.
Weld-on brackets – The front 3/4" of the frame rails can also be trimmed for an extra tight fit. (As shown in the pictures)
Bolt-on brackets – Bolt to existing bumper holes on frame using existing factory bumper hardware.
TECHNICAL INFORMATION
Install instructions for JEEP TJ/LJ bumper conversion brackets: COMING SOON WITH PICTURES
If you are local to Arizona, we can install here in Tempe, AZ.  Message us for details.
WARNING:  To use a winch with this system you will need to do additional cutting and fabrication due to the design of the frame.  DO NOT cut your frame without the presence of experienced fabricators using support braces.  Your frame may be under tension.  Cutting it could result in death.
This system retains tow hook functionality
The brackets allow your new bumper to be adjustable vertically by approximately 1″
After the brackets are tacked into place make sure they are level both vertically and horizontally.  Also check that the mounting holes are 35.5″ on center
Be sure to check proper fitment before final welding is done
*NOTE – there are 4 bolts on each tow hook of the new bumper.  The two inside bolts on each side will need to be removed for proper fit.  This can be done using a press… or a big hammer.
| | |
| --- | --- |
| Weight | 8 lbs |
| Dimensions | 6 × 9 × 3 in |
| Configuration | Weld-On Brackets – $40, Bolt-On Brackets – COMING SOON |