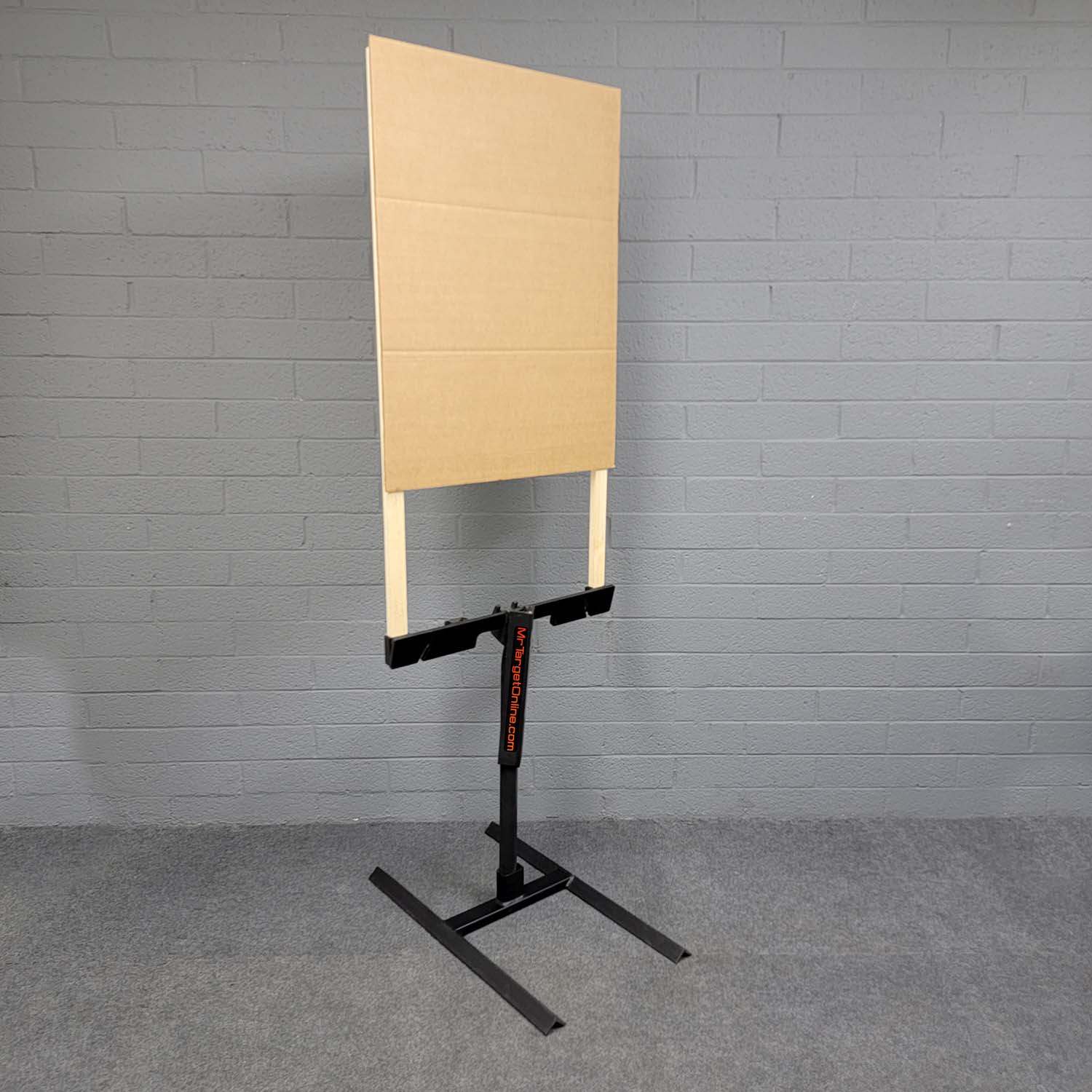 Paper Target Bracket – for Cardboard and Paper Targets
The Exothermic Pulsefire LRT Flamethrower
Axe & Knife Wood Block Throwing Target
$210.00
-
*We are temporarily out of stock of assembled throwing knife targets*  IF YOU ORDER THIS TARGET IT WILL COME UNASSEMBLED… WITH INSTRUCTIONS ON HOW TO ASSEMBLE.
Stuck at home and bored out of your mind???  Learn a new skill… heck… teach your kids a new skill so they can return to school like the little bad-asses they think they are!
Axe & Knife wood block throwing target – Be the hero of your camping trip.  The kids, and adults, will stand in a line for HOURS trying to make every knife you have stick in this killer wood block.  These guys will fit on any of our base systems using the INCLUDED armored bracket.  All you need to do is pick out a base.   ALMOST FORGOT… we have knives and axes coming soon… so check back often!
Available on backorder
IDEAL FOR: ALL YOUR BACK YARD FUN, CAMPING, LEARNING A NEW SKILL… AND…
TARAN TACTICAL INNOVATIONS – Training for "that movie"… do it a home with this!
Close Quarter Training
Sticking it to THE MAN
"John Wick" and NINJA wanna be's
The AXE & KNIFE WOOD BLOCK TARGET mounts directly to all of our modular base systems with the included mounting bracket.
DIMENSIONS:  27″ Tall x 16.5″ Wide
| | |
| --- | --- |
| Weight | 37 lbs |
| Dimensions | 36 × 17 × 7 in |
You may also like…
THE 2 GONG RACK

The perfect modular solution for your hanging gongs. Designed to work with our modular bases… simply drop the 2 Gong Rack in the base, attach your gongs with the 4 modified S-Hooks (included) and you are ready to go! Constructed of high quality AR500 steel, able to withstand thousands of pistol and rifle rounds*.

Use as an accessory with our reactive steel silhouettes, or select a base and use as a stand-alone gong target.

Want even more modularity?  Try our PERFECT GONG STAND LEGS to convert your 2 GONG RACK into a PERFECT GONG STAND.

*For rifle calibers 5.56 and up, MR TARGET recommends a minimum 100y distance for safety and longevity of your target.

$100.00 – $520.00

RUBBER DUMMY SELF HEALING LAW ENFORCEMENT TRAINING TARGET


This is a life size 3D torso that is made from 100% recycled self-healing rubber able to withstand thousands of rifle and pistol rounds.  The unique SELF HEALING material composition allows the projectiles to pass through with extremely minimal deformation and degradation.  Currently in use in Law Enforcement departments nationwide.

A simple can of spray paint will give the dummy an outer "skin" that reacts to each impact giving the shooter a realistic visual sense as to where the target has been struck.  The "skin" can be quickly re-applied and you are ready to shoot a fresh target.

Unlike our steel products, this rubber target system allows the projectiles to pass through which makes them ideal for indoor ranges, Tactical Fire Houses, and self defense training.  Safe firing can be conducted at muzzle-contact range.

DIMENSIONS:  34″ Tall x 17″ Wide (shoulder to shoulder)

Be sure to pick up one of our "KILL SHOT" Mist Packs for your Rubber Dummy Target.  Make shot confirmation easy with these dry/no mess packet that explodes into a cloud of red smoke!

$190.00 – $490.00