---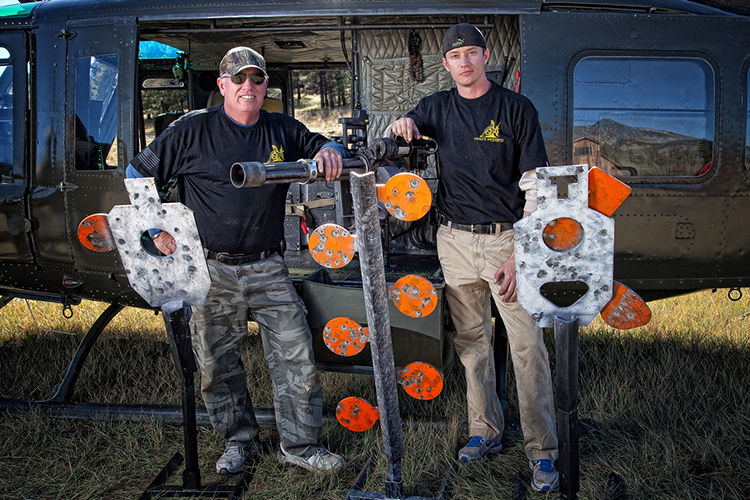 Our goal is to support Arizona residents and beyond. We proudly support locally owned businesses throughout the product manufacturing process. All of our materials are purchased locally and manufactured locally.
Are you tired of the same old boring outdoor shoots? Lugging out bottles or old appliances to blast and then have to pick up? Or worse yet... leaving the junk behind? After losing interest in the typical shoot (paper targets)... MR TARGET now offers some of the finest reactive shooting targets on the market.
Our targets are used on Private and Local Ranges by Combat and Tactical Trainers, FFL Holders for Demo Shoots, Professional Marksmen, Hunters, Competitive Shooters, and the Weekend Warrior.
The Best Reactive Steel Targets
Reactive targets, spring loaded poppers, dueling trees, plates, and gongs all can be used for bench shooting or tactical training courses!
---
Fun… SEE them move and HEAR them ring from 500+ yards.
Safe… targets are engineered for deflection, not ricochet.
Our steel can withstand tens of thousands of direct handgun and rifle hits without penetration, bending, or warping. (See photos of our abused demo targets to see how durable they are)
Armored targets can withstand all handgun rounds… and rifles round up to .223/5.56, 5.45, 308/7.62, 7mm, 8mm. ,30.06, and 50 beowolf. (Armor Piercing (AP) and steel core rounds will damage your target! We do not recommend shooting your target with these types of rounds as it will void all warranties)
All our targets are interchangeable with our bases – buy individual plates separately to change up and practice your skills in different situations.
Easy transport and storage
Addictive – our clients come back for more!
BULLET PROOF! Buy them once… hand them down to the next generation of shooter.
PROUDLY MADE IN THE USA
BE GREEN – Don't litter by leaving trash and old appliances in your National Forest...  Shoot steel!
No tools required! Tear-down and set up in seconds
LIFETIME WARRANTY!
---
Our USPSA / SCSA Steel Challenge Stage 8 "Roundabout" Kit includes everything you need to set up the eighth stage of the USPSA's Steel Challenge Shooting Association competition series.

Made with 3/8″ thick AR500 steel, this kit includes:

4 (four) 10″ Plates
1 (one) 12″ Stop Plate

Select from a variety of base options. (Armored Base Pictured)

$550.00 – $1,600.00